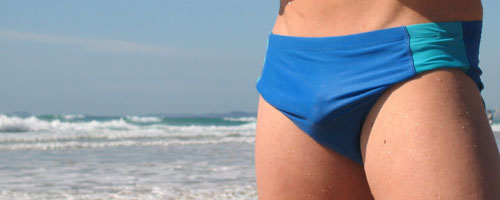 Well Hello There Everybody !
A new version of CuriousCash deserved a new spin on our regular webmaster update - and if we don't say so ourselves, WebmasterDan has done an outstanding job !
As you know, our hosted galleries are back online, and if you needed any further reason to switch your links to our MPA3 system, this is it, because your old links will NOT work with the FHG's. Along with this we now bring you regular new content monthly of ALL OUR LATEST MODELS ! We also will soon be bringing on RSS Feeds and dynamic banners and model teaser pages so you can ALWAYS be promoting the very latest of CuriousTim's models - on remote control ! Brilliant !
Also in the good news department, after a series of serious hacker attacks which forced us to take it offline, BentBoard will be back online using new software with far better security in the next few days. What a relief that will be !
This issue brings you four (4) new models from the lens of the omnipresent CuriousTim. You can still clicks their pics to be taken direct to the model teaser page to learn more about our newest straight boys featured on the sites.
We have a new boy movie, streaming video and DRM soon coming and a whole bunch of other things under development. Now that MPA3 is bedded down and functioning, the plate is becoming somewhat clearer for us to pile back head on into the new development process.
And can you believe there are only 36 shop-lifting days left until Christmas ! Damn, this year has gone SO fast. Christmas being so close can only mean one thing - the Las Vegas Internext countdown begins in earnest - a mere 48 days to go ! CuriousCash are again proud sponsors of the Cybersocket party circuit AND the GayWideWebmasters late night entertainment suite. If you get to the show, make sure you look up CuriousTim or CuriousToyBoy for directions and invites to the parties. If you want to catch up specifically, shoot us through an email ASAP !
CuriousToyBoy will also be in Vancouver for a couple of days just before Christmas, in Seattle over the Christmas period, in Amsterdam for New Years and then in Phoenix for a couple of days before Vegas. If you want to catch up so he can buy you a drink in any of those locales, shoot an email through now !
Take Care & Talk To You All Soon
The CuriousCash Crew
New Model Free Content Sets Now Online. As a matter of ongoing policy we will be adding Free Content sets to CuriousCash, of all of our latest models for you to use. These will be added monthly and the first 5 shoots are available now.
Dynamic Content Now Available. We have just added content to CuriousCash which you can place on your site and have automatically update everytime we update our sites with the latest models. It is currently only available for promotion of TeenBoyModels, however other sites will come online soon.
Free Hosted Galleries are back online. Hosting has been sorted and reprogramming completed. To grab them login to the webmaster area of CuriousCash and go to links and tools >> marketing material. They are under gallery on the site sub menus. NOTE: They will only be available for Affiliates using MPA3 Linking codes. They will not work for Affiliates who have not changed over.
Mobilemen.net and SMSBoyz are now just waiting for the new Mobile Chat engine to be completed. We decided to swap this out from our current provider to a new one. This provider is not MPA3 enabled at this point so we are holding off on release until we can ensure affiliates will get credit. News on this should be released within the next update.
ImproveMyPenis.com has been delayed and will be online soon.
DRM of Boy Movies is finally starting to come together. Streaming Server is working and files are currently being moved to this server. DRM will be added shortly and expect a revamp of Boy-Movies to also come online shortly
NEW Boy Movie - Straight Boy Seduction - All Aussie Boy Tomas: Well how about Thomas, oh my, he is HOT. I'm lost for words. Thomas is definitely one of the hottest guys I have ever shot. He has played AFL football since he was 10 years old and has a great look, beautiful blue eyes, muscular body, pretty face and a very gentle personality.
When Thomas pulled down his pants he said that he had a "BIG weekend, you know what I mean". So it took a little longer than normal for him to get it up. But don't let that mislead you, when his cock was rock hard he blew everywhere. He shot half way across the room. By this stage I was shacking so much it was hard to hold the camera still. Check it out at Boy-Movies.com

"TWO FITTY"

Just over 6 years in business.

Grown to 30+ original and exclusive content sites.

250 fresh models.

That's right, CuriousTim has just today shot his 250th fresh boy model for his CuriousCash sites! That's an average of OVER 40 NEW MODELS per year since he started in this biz.

It is no wonder that CuriousTim's "trigger" finger is perpetually itchy!

233 of these wonderful examples of Australian youth and beauty are already available online at CuriousCash sites with video and pictures of them in all of their glory. The other 17? Well, you'll just have to wait, but with weekly updates you won't have to wait long!

Simply the best boys, every week, with many more to come.

JOSH
Josh is a run of the mill "All Aussie Bloke", he loves to travel and surf the world. His carefree attitude helps when he is traveling around meeting new and exciting people. As Josh slipped his hard cock through the gloryhole Dave had a BIG shock, he had an enormous dick. Dave latched onto his throbbing cock and had Josh cumming twice in no time at all. Click Here To See More
SABRE
At 6' 3" and 214lbs Sabre is a gentle giant. Sabre spends most of his time in the gym working out, he has been in many bodybuilding competitions and enjoys showing off his well sculpted body. He loves showing off all the hard work that he has put into making his body what it is today. If you think his body is hot wait until you see his arse, wow. Sabre really put on a show for the camera and when he came it was like a water fountain spitting across the room. Click Here To See More
TOMAS
So many of you loved Tomas from his first shoot demanded we do a second. This time he went down to the beach to show his good surfer boy looks. "Try to get him to the Glory Hole" many of you gasped !! So that's exactly what we did with this shoot, after a lot of persuasion. See Thomas now in his full on Glory Hole suck off !!
Click Here To See More
JONNY
Jonny is a very laid back country boy, off the farm, who takes everything as it comes. He is a keen surfer who that takes every chance he can to hit the waves. Jonny is so laid back in fact, during the interview that I just threw it all down and told him that he had to stick his cock through a gloryhole and get a blow job. Jonny was so horny that it wasn't long before he was rock hard and ready to blow. Dirty Dave took the opportunity and sucked his cock dry, twice !! Click Here To See More
This week in Ask Webmaster Dan I am going to turn the tables and ask you for input instead. As you all will know we recently upgraded our system to MPA3 and I would like a bit of Feedback on the new system so I can ensure it is doing all you desire. I have had a few people mention somethings are not straight forward enough so I am going to try and improve this over the next few weeks.
Question 1: Is the new site easy to navigate? If not how do you feel it could be improved?
Question 2: Is it easy enough to match Marketing Material to linking codes or should this be made simpler?
Question 3: Are the Statistics working to your Satisfaction?
Question 4: Are there any stats we do not display you would like to see?
Question 5: What do you feel we could add to CuriousCash to enable you to improve your marketing efforts and increase your revenue with CuriousCash?
I will keep it at that as I don't want to ask too much. Any additional feedback is also welcome.

Linking To Trade Traffic

Trading links with other sites is and always has been one of the easiest and quickest methods to generate additional traffic to our sites yet, many webmasters in the industry seem to be shying away from this method of getting traffic, perhaps its because they don't see the value in trading links with other sites or, perhaps its because they simply don't know how to trade links with other sites, one thing is for sure though, trading links works and, whilst it doesn't yield an extreme amount of traffic it does deliver quality traffic. That being said, lets take a look at a few pieces of information that will help you get your next link trade going.

1. Trade with people you know.
Sounds simple enough but, with so many trading scripts out there in the industry, webmasters seem to take the 'more is more' approach when they do their link trades and, this simply isnt the case, rather than quantity, go for quality, it works every time. Getting quality link trades with people that you already do business with or, know from the boards is one of the best things you can do to benefit your business.

2. Duh - Trade with sites that have traffic.
This is the mistake i see webmasters making all to often, they start their trades with sites that have little to no traffic and then start saying that link trading doesn't work. Of course it doesn't work if the site you are trading with only has 5 hits a day. When setting up a link trade, the first thing you should be asking is how much traffic the site you are trading with has each day.

3. 'Trust me' - Its over-rated.
Whether we like it or not, its a fact, the industry at the current time has more people who will rip you off than you think especially when traffic is involved! Trust no one, do your trades and be vigilant, check your links for the next few days, check your link trades once a month, check your links whenever you get a few spare minutes. People will remove links without warning and, if you still have their link up, change it to another site that is going to KEEP your link trade in place.

4. Text links.
Most site owners will try to get you to use a button or a banner for link trades and, if you can avoid using graphics for your link trades do so. The ONLY type of banner or button you have on your sites should be the ones that you use to send surfers to your sponsors and that make YOU money!

5. Location is everything.
Despite what people tell you, your link trades should be in a visible placement on your site, they don't have to be front and center on your main page but, they should be visible. Don't bury them on a links page with 100 other trades, they wont benefit your or the site you are linking with. The bottom of your index page is a good spot for link trades right below your sites 'enter' link.

6. Initiate the trade.
Ask yourself this, what would you find more appealing, linking to a site that already has your link in place or linking to a site that doesn't have anything in place presently? By showing that you are actually willing to trade links and placing the link trade on your site first, you are showing one of two things, you are serious about trading links and, you can be trusted (see #3 above).

7. Use email.
If you don't know how to get in touch with a webmaster who you want to trade links with, send them an email, most webmasters have one email working for their domains these days and, it is usually webmaster@domain.com it takes all of 3 minutes to send an email requesting a link trade and, the worse that can happen is your email bounces.

8. Be polite.
A simple, please and thank you, can go a long way to ensuring your link trades get executed. Don't forget, behind the monitors and keyboards we are individuals. Sometime we haven't heard from another webmaster in a few days if we have been busy, a simple please and thank you might be all that is needed to make your link request stand out from others and, it doesn't cost you a dime.

Link trading is definitely a good method to generate traffic but, by following the 8 rules above, you will find that your link trades get accepted more often. Of course there is always the exception to the rule but, for most, the traffic and business relationships you can build with your trade partners can be of benefit for you many years down the line.

Give link trading a try and see how much benefit you get from target link trades, i guarantee that you will find at least one site working the same niches as you that will be willing to trade links and, by doing so, it makes the both of your sites stronger.

More tutorials like this can be found at GayWideWebmasters.
Got Straight Traffic ?
LionDollars.com can convert it for you as well as they convert it for us !!
LionDollars brings you many years of proven performance in converting your straight niche traffic - they give webmasters:

- Up to $40 per signup.
- Over 80 sites and growing in over 20 niches !!
- Weekly on-time payments.
- 5% webmaster referral.Real time advanced stats with full analysis.
- Integrated sub account tracking.
- New niche sites added each week.
LionDollars also has OVER 20000 free hosted galleries covering ALL of their sites, and over 10000 including script ready text files for you to simply download and plug-in !!! Get set up now !!
SPACE IN THIS PUBLICATION IS AVAILABLE FOR SALE ADVERTISING ENQUIRIES - TOYBOY@CURIOUSCASH.COM
Microsoft's Technological Advances Over The Years ..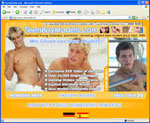 TeenBoyModels.com
Converting 1 in 75
(Ratio calculated as hits to the home page and tours as ratio to joins)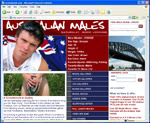 Australian-Males.com
Converting 1 in 158
(Ratio calculated as hits to the home page and tours as ratio to joins)
(Ratio calculated as hits to the home page and tours as ratio to joins)