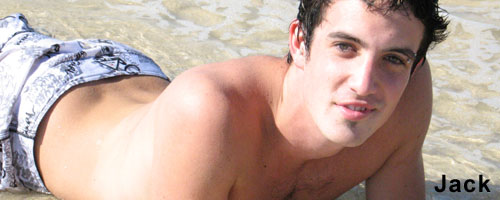 G'day Affiliates
!
Well CuriousToyBoy is back between his seemingly constant travels and CuriousTim continues his, "somewhere In Europe" at last report.
WebmasterDan and CuriousJesse have been hard at it, slaving away so the "other 2" can broker more deals and bring more work home ! Hardly fair, but our affiliates ALWAYS end up on the winning team.
CuriousCinema is our new site launched (see below) and this brings huge benefits for monetizing the traffic you send to it. Read down below.
WebmasterDan has also brought gallery of the day and picture of the day back to life and expanded the dynamic banners (see below) to cover more sites - you have NEVER had more promotional tools to bank promoting our sites than you do now !!!
We have 5 new models online since last update and CuriousTim just cracked his 275th model shoot for CuriousCash sites !! That is quite a career achievement
WebmasterDan has loaded all the footage of our latest adventures. Pics from CuriousToyBoy in Los Angeles having dinner with a bunch of webmasters, some more from New Years in Amsterdam getting naked in a strip bar and of course, a LOAD of pics of his antics and CuriousTim's horror from Phoenix Forum. Click here for all the picture galleries !
CuriousTim has just finished at AOE in Berlin (yes, a show CuriousToyBoy did NOT go to !!), and is in Europe for a few days before he returns.
As Tim gets back, ToyBoy heads to Webmaster Access in Toronto. He will also be at Cybernet Expo in San Diego in June, Redneck Getaway in Miami and XBiz in Vegas in July and then Florida Internext in August !! And that's just up to then !! Email him if you want to catch up with him on his wanderings on toyboy@curiouscash.com !!!
So without further adieu we will let you get your teeth into this issue, and don't forget the pic right down below.... he he.
The CuriousCash Crew

CuriousCinema: Is up and running. We are now just awaiting a few further modifications to bring it into CuriousCash. The members area will take affiliate sales however the download and streaming options will not so we will not be releasing this site to our affiliates until all is 100%.
IPOD SITE: We are almost there. The processor has completed 2 of the 3 scripts required so not too far away now
New Marketing Material: We have just loaded a heap of new material into CuriousCash. Dynamic Content is now available for our Highest Converting Sites and we have even added a plugin content area. This section allows you to hook up a page within your members area of you site and get access to loads of content that CuriousCash has to offer. This page will also be updated automatically every month.
Picture of the Day and Gallery of the Day: have also made a return under MPA3.
Two New Processors Coming Soon: Thanks to the guys at Mansion we will soon be bringing another 2 processors into CuriousCash. These processors will be OPS Billing and MyVirtualCard. These are due for launch over the next few weeks just as soon as Mansion completes their upgrade of MPA3.
New Payout Methods in the Pipeline: We have discovered that working external to the US can cause a few headaches when it comes to Checks. As a result of this we are encouraging everyone to select Wire (We charge no fees for wires) over Checks and will soon also add Epassporte as a further payment option and maybe even funds2go.
Chargeback Fees: Now we all know that credit card chargeback's are the ball and chain of our industry. Changes in our processing arrangements, which have increased returns under the cascading billing feature of MPA3, have also hit us pretty hard when it comes to chargeback's - even though our chargeback rates are amongst the lowest in the industry. Unfortunately, as and from 16th January, whilst we have been able to increase revshare returns (see box below), we have also had to introduce a fee to the affiliate of $15 per chargeback. This is well short of what it costs us in real terms, and we have absorbed the remainder. Again we apologize, but we cannot dictate terms to the processors and banks.
Gay Blog: We have just finished the install of our new Gay Blog and this will be released to the webmasters once it has been populated.
SITES THAT ARE COMING SOON
- ImproveMyPenis.com
- New Look SurfsideStudiosAustralia.com


* Press Release - CuriousCash Launches CuriousCinema *
CuriousCash takes a further leap forward as the net's premier gay/bi/curious affiliate program with the launch of it's latest of 30+ sites, CuriousCinema.com.
CuriousCinema is a high definition video site offering surfers downloadable content and streaming video from the CuriousCash and Boy-Movies.net range of movies.
"The site is the natural technological evolution of the long standing video site, Boy-Movies.net, improving delivery to surfers as they are now coming to expect on the internet", said owner "Curious" Tim Hamilton.
Utilizing OsCommerce Shopping Cart System and the readily available MyVirtualCard plugin module for this shopping cart system, CuriousCinema gains functionality far exceeding its original design specifications. "The level of assistance and support offered by MVC made the integration relatively easy and pain free and also opened a whole lot of doors in future development of this site", Hamilton went on to say.
In addition to the ability to download and stream movies directly, CuriousCinema also offers surfers an extended membership area to allow for multiple viewing and/or purchases. The next logical iteration of sale of specific scenes is also currently under development and expected for release in a few weeks.
CuriousCash has always prided itself on staying abreast of the latest in consumer and internet technologies and this does not stop with the current features of the new CuriousCinema.
In the final stages of development are also IPOD, PSP and mobile phone download options for the site, which will be added progressively over coming weeks. Affiliates stand to gain also with these varied methods of delivery all being designed for full sales credit through the MPA3 affiliate tracking system.
"CuriousCinema is to be our main point of online video distribution and as such we endeavor to give it every bell and whistle possible to ensure it performs at and above our, our surfers and our webmasters, expectations. CuriousCinema puts us back at the top of the technology pile, where we should be", Hamilton proudly boasted.
CuriousCinema will be available for affiliate promotion via CuriousCash.com. The members area will take affiliate sales however the download and streaming options will not so we will not be releasing this site to our affiliates until all is 100%.
---
Awesome Aussie Adventure Update
CuriousCash is giving away an almost fully inclusive trip for 2 people from anywhere in the world to Australia in October 2006. For 13 days and 12 nights to any Affiliate or Affiliate Team who can manage 2400 New Joins to any/all of our Premium Megasites between 1 February and 31 July 2006 !!!
GET ALL THE DETAILS BY CLICKING HERE !!!
2 OF OUR AFFILIATES ARE WELL ON THE WAY TO QUALIFYING !! TEV AND DODGER, ROCK ON GUYS !!
The Awesome Aussie Adventure is fast becoming a new benchmark in rewards for high-producing webmasters - make sure you read through all the details and check why !!
THERE IS STILL **PLENTY** OF TIME TO QUALIFY - CLICK HERE !!!
---
Using The New CuriousCash Dynamic Banners
Our first dynamic banners, for TeenBoyModels.com, have been working amazingly well for many of our affiliates. Because they automatically display our latest model online, they are almost single-handedly ensuring TBM stays in our top sites !!! Check out the example below - if you are not using these, you REALLY should be !!! More options and more sites coming soon !!

JACK

Jack is a country, off the farm boy. He participates in track and field, football and also loves to dance (Hip hop and break-dancing). Describing himself as a person with a positive, easy going attitude Jack fantasy is fame. Posing for a full on modeling shoot was a bit daunting at first but he soon got into it. Taking his jeans off and modeling nude for all to see his beautiful body.

Click Here To See More

MIKE

Mike, an All Australian straight Sportsmen, participating in the iconic Australian sports of Surfing and Surf-Lifesaving (Lifeguard) He has a go for it exuberant, fun attitude. Casting aside "The Milking Machine" he went to work on his cock. It was average size at first but soon grew from the suction, to become a good meaty size.. Faster and faster he pulled it, till he blew, Big Time.

Click Here To See More

WILL

Will 20 says his best asset is his back, not sure if that includes his ass. He likes honesty in people and likes to stay happy. He is a really out door type guy. He comes from a country station (ranch) Into Surfing (like so many of our models) see his board-shorts tan line, skydiving and base jumping (jumping off cliffs and buildings) In short he likes to give anything a go !

Which he sure did during this shoot. First his board-shots off, then cock in hand jacking off. Hmmm watching Straight Boys Jack off is such a thrill.

Click Here To See More

JAMIE

Jamie had so much fun doing his first shoot, I couldn't resist getting him back to stick his cock through the Gloryhole. First I got him to put his dick into the new milking machine to get it hard and then once he was horny and ready to go Jamie slid his dick into the Gloryhole and Dirty Dave quickly latched onto it.

SAM

Sam is a country boy originally from New Zealand. He grew up on a large farm but moved to Australia to get amongst the action of larger cities. He enjoys meeting new people and would one day love to fly a jet plane.

Being from a quiet town and living on a farm Sam was really excited that I wanted to photograph him. Even though he was a bit shy he said it was easy money as he was used to working hard back home for a small wage. Out came the Milking Machine and he was pumping his cock into it in no time. Click Here To See More
What do we need to do to stop you guys from showing nude pics of ToyBoy on your site and in AVN?
Honestly I don't know. I know the first time ToyBoy appeared in AVN may have been amusing and I am sure you were less impressed by the January AVN Ad, but the latest pics from Phoenix, Los Angeles and Costa Rica must have broke the Camels back! CuriousTim and I have tried on numerous occasions to get ToyBoy to control this behavior and we seem to be fighting a losing battle. Pics of ToyBoy's Ass have spread like wild fire and I think it now seems impossible to control. I would say ToyBoy's ass is now the most well know ass within the Adult Webmaster Community. Although on a more serious note the ability to get anything marketed well is definitely ToyBoy's forte - even if it is pics of his ass. So if you are looking for any assistance in marketing I recommend you shoot ToyBoy an email at toyboy@curiouscash.com. For all of those of you who attended the Phoenix Forum, I have to say "Sorry". The photos of ToyBoy's behavior were the worst lot so far! After the "mangina" pic I booked myself straight in for some counseling and am now negotiating with Tim and Lindsay as to who will be paying the fees. ;-)

GALLERY SUBMITTING 101 - TEN STEPS TO SUCCESS

Step 1: Choosing the right Sponsor
Obviously before you can start your work you'd have to choose a good sponsor. Spend at least 1 day for your research, and try to find a Sponsor that's not overused. I personally don't care much about the payout, as long as it's reasonable, I focus more on the quality of free content they can provide, cause that's important to get our galleries listed, and that will be the most important factor to get sales. When I'm looking for a new sponsor I just visit the bigger TGPs and MGPs (sextracker.com), and look around what they've listed right now. Most big sites sell their top spots, and since the webmasters that buy these spots want to get a good ROI it's very likely that the actual site they're promoting converts well, so that's a very good start to pre-select. After you've found a few good sponsors, take a look at their top sites, and try to estimate if they're actually overpromoted (alexa.com). If you select a sponsor with ton's of free hosted galleries you'll not get listed very often, since every TGP/MGP would just list the FHGs with their own linking code. So we're looking for a sponsor with good content, that's not overpromoted (i.e. lower alexa rank) and without FHGs that everybody and his mother uses. Please also take your time for this research, that can easily take up to 1 workday.

Step 2: Hosting
Only go with paid hosting, and if possible with your own dedicated server since virtual accounts would get too expensive rather soon. To start I'd say a dedicated server with ~1000GB data transfer/month should be enough for the first months, as you'll need some time to get started anyway. At best your hosting plan should be expandable, as you'll need more bandwidth after a few months. Something like that is available for $100 per month or even less these days. Just ask on the WM Boards and you'll get some offers.

Step 3: Domains
The domain for galleries isn't so important at all IMHO, it doesn't hurt if it suit's to the niche of your galleries content somehow, and you should be able to use an email like webmaster(at)yourdomain.com

Step 4: Stats Program
Many people underestimate the value of a good stats program, at best use a webserver based stats program (like urchin.com), a image counter like sextracker.com should only be a temp. solution since it'll never be as accurate as a counter with access to your server logs, and that's especially important if you want to dig a bit into SEO (Search Engine Optimization) later on.

Step 5: Build

Y

our

G

alleries
I'm not a designer, so I've never given too much about fancy graphics on my galleries, it's more important to have good content IMHO. Before you start you'd have to select a Picture or Movie Set. At best choose one with a girl (or guy) that's actually featured on the front page of the paysite you're promoting. Many people click through to the actual gallery because they want to see more of that content, so you should give them a bit more on the main page, and hope that they wipe out their credit card to see even more inside the members area.

For a TGP gallery I'm always using 16 Thumbs, the full-size pictures should have between 40-100kb, and should have at least 600 pix on the short side. For MGP galleries the common standard is 3 Movies, with ~20sec runtime each, and ~1.5-3MB Filesize. You can also use 4 or 5 Movies, that will actually give you the chance to submit to more sites, and doesn't have a too big effect on your bandwidth bill, since most surfers only download 1-2 Movies anyway.
The actual thumbnails on your gallery should be as good as possible, don't use any automated tool to create them, make them by hand in Photoshop, crop them to at least 100 pix on the short side (better more), and adjust their color balance, and brightness.

Take care that the general layout of your gallery looks clean, don't mix up landscape and portrait format, if you have to, do it in a way that it actually suits the gallery layout.

And I never use more than 2 outgoing links to my Sponsor, cause some sites have a very harsh limit upon these, and if your content is good enough the surfer will look for a way to get more anyway, you can't force him to signup with more or blind links.

As links I personally always use text links, try to talk directly to the surfer, and tell him why the site you're promoting is the one he should signup for. If you can't come up with a good reason you should choose another Site to promote Stay away from banners, cause most galleries look rather crappy with them.

A 2257 link would be also good for your galleries, I'm not from the US either, but it doesn't hurt, and many site owners require it.

I also put lot's of SEO work into my galleries, although a gallery is pretty much the worst thing to optimize for Search Engines it pays of, and I get ~30% of my long term sales from SE Traffic. But

Step 6: Preview Thumbnails
I've made a separate explanation for these, since I think preview thumbnails are more important than many submitters might know. At first preview thumbs are required for so called "Thumb TGPs" or "Thumb MGPs" (madthumbs.com). As you can see almost all of these sites trade traffic with each other, that means that they need a good overall productivity (number of clicks per visitor) on their sites. To get that high productivity these sites would need good thumbs, that means for us submitters, the better we make our preview thumbs, the more likely it's to get listed at these sites.

So don't make your preview thumbs with any automated tool, make them by hand, and make them with a program like Photoshop. Adjust brightness, color balance and sharpness if required.

Step 7: Submission Tools
If you're absolutely new to gallery submitting, stay away from any tools at the beginning, just start with good old manual work to learn everything. A while ago I've built a list for hand submission at AdultSponsorTest.com, you can use that one to get started, although it's a bit outdated by now.

Just use 3 Recips per gallery and submit away. If possible use an email like webmaster(at)yourdomain.com, you'll need that later on anyway. When you get used a bit more to the very basics, you can start using a submission tool like AdvancedSubmitter.com, you should only use it as a manual submission tool, that means only to create your mirror galleries with Recips, and to fill the submission forms. When you're also used to that tool, the next logical step would be to expand your existing submission list with either the TGP Database or the MGP Database I've built. In the end you should be able to submit a TGP and a MGP Gallery per day, but at first I'll have to show you how to get started with them.

Step 8: Different

W

ays

T

o

G

et

L

isted
Before I can continue here I'd have to explain what kind of different TGPs and MGPs are existing.

-At first there are the ones that accept your submission for free and without any limitations. That means you (and ~5000 other submitters) can submit their galleries to them completely for free. After a review the site owner might decide to list your work, or to not list it. Obviously the competition there is rather big, so you'll not get listed very often, and the number of these sites keeps declining too. So at max. you'll be able to get ~10-15k uniques per day from these sites. But considering that an average gallery should be able to make a sale every 20-40k uniques it's a start. That would mean ~$200-250 per month for the beginning. You'll remain at that stage for the first 1-2 months.

-The second group is more important. Many sites pre-select their submitters, that means you'd have to contact them, or send in an application with your name, nickname, email, some sample galleries and a short story about yourself. If your application was good enough you'll be granted with a Partner Account for that Site. This Partner Account enables you to submit with less competition, which means that you'll get listed more often. And those Sites are bigger than the ones from the first group too, so with a reasonable number of Partner Accounts (150+) you'll get ~70-150k uniques per day. And since your galleries should also convert a bit better meanwhile I'd say that would be ~$2-$4.5k per month.
Since there are more and more sites out there that require a Partner Account I've developed PartnerRequester.com a while ago, that tool gives you a ready to go list with ~1200 Sites, so you wouldn't have to built/maintain that list yourself. You should also consider that it takes a long time to went through this stage, so if you're completely new to gallery submitting it will take you at least 1 year from now until you'll reach these traffic levels.

-The third group contains sites that require a payment or a fee to get either a paid partner account, or a paid gallery spot. These sites are obviously the biggest ones, but many of them give a rather small ROI, so you'd have to know what you're doing. If you're able to make use of lot's of these sites you'll be able to get 300k+ uniques per day, but take care of your overhead costs. Consider that it takes a lot of work to get there, and at least 2 years of experience and networking.

Step 9: Submitting
Now after I've explained the different ways to get listed I'd like to explain how to continue with submitting. Meanwhile you should be familiar with AdvancedSubmitter, and if you're using my DBs you'll start to submit to the sites from the first group I've mentioned. It takes a while until traffic builds up, so just keep submitting, and don't draw any conclusions until the first month is over. As soon as you have a few samples of your work, signup with PartnerRequester.com and start applying for Partner Accounts. Add your new partner Accounts to your actual submission List ASAP, and after a month or so start to remove those sites from your list that never list you.

Always follow the site rules perfectly, that means correct descriptions, correct preview thumbs, correct Category, etc.

Step 10: Things

T

o

T

hink

A

bout!
-Always keep in mind that you're competing with ~5000 other submitters, that means to get good results you'd need to be better than at least 90% of them. So average work isn't enough, if you want to belong to the top 10% earners, you'd have to deliver top 10% quality.

-Try to do some networking on the boards, many site owners only give away partner accounts on WM Boards, so don't be shy.

-Never get lazy, the harder it is to get listed at a specific site, the harder it is for others too, which means that you have better chances to get listed if you comply with the sites requirements.

-Don't get mad about a specific site or webmaster, it'll happen quite often that you'll have to bend over. Get over it and see it as a business expense.

Original

Tutorial

@

GFY




Which one is CuriousToyBoy ?